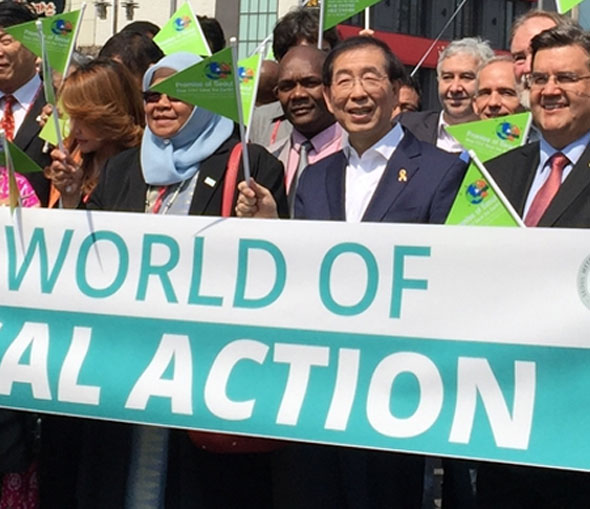 About Ambitious City Promises
The Promise of Seoul, a comprehensive climate strategy adopted by the Seoul Metropolitan Government at the ICLEI World Congress in 2015, was at the heart of Ambitious City Promises. It provides a model of effective climate action at the community level, showing that cities can be both engines of growth and global leaders on climate action by establishing inclusive low emission urban economies.
Through Ambitious City Promises, local governments in Southeast Asia adapted this model of inclusive, ambitious climate action, mainstreaming low emission development strategies and creating new climate leaders. By spreading the vision behind the Promise of Seoul, Ambitious City Promises showed how collective action taken in cities, with leadership from local governments, can contribute to achieving and ratcheting up national and global climate goals.