Pasig City, Philippines launches platform for inclusive climate action
Pasig City announced the global launch of a citizen engagement platform that aims to raise awareness and encourage Pasig residents, or Pasigueños, to support the city's climate action by making pledges that support an eco-friendly lifestyle. The launch came at the 2019 Seoul Mayors Forum on Climate Change.
The platform, originally inspired by Seoul Metropolitan Government's Eco Mileage program, is the outcome of an inclusive and rigorous public consultation process led by the city through the Ambitious City Promises project.
Over the course of 12 public consultations with key stakeholder groups in Pasig, the city identified energy, waste and transport as the key sectors that are of most concern to Pasiguenos. Through the platform, residents can pledge to take action in these three areas.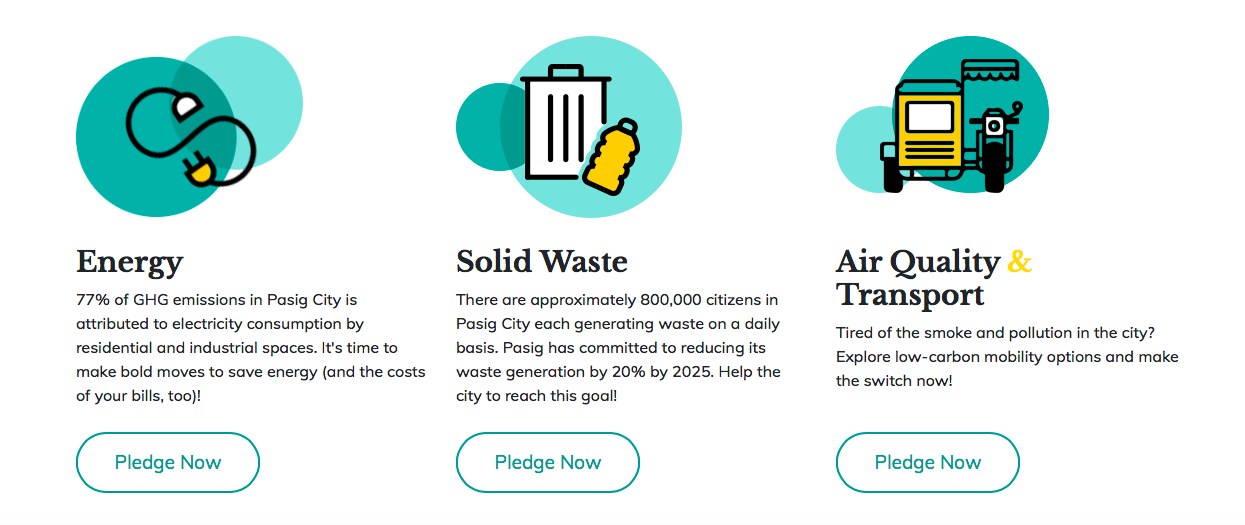 "Pasigueños can show their support and do their part, while at the same time learning about the benefits of energy efficiency and conservation, composting, and active mobility," says Pasig Mayor Vico Sotto.
"They can take their organic waste to their local urban garden and get involved with the gardening community in their barangay, or borrow a bicycle from the Pasig Bike Share program rather than sitting in traffic, or choose to not set their air conditioner thermostat to below 25 degrees Celsius," Mayor Sotto said.
"The pledge Pasig citizens can make to not set the air conditioner below 25 degrees celsius is amazing" said Byung-Cheol Lee, Director of Seoul Metropolitan Government's Climate and Air Quality Department and Climate and Environment Bureau. "The last time I was in the Philippines I was very cold! In Seoul, we set the thermostat to 26 or even 28 degrees to save energy."
Ms. Ami Koo, Director-General of Seoul Metropolitan Government's Climate and Environment Bureau called the EcoPledge platform "inspiring."
Ms. Koo continued, "The platform will help citizens engage more deeply in a conversation on climate change and eco-friendly lifestyles on social media and in their communities. Pasig City is doing the work to engage with and earn the trust of their citizens, a key element to strengthening climate action."
The global launch was part of a broader Ambitious City Promises session in which participating cities presented their progress and activities over the past two years.
Highlighting the diversity of activities and initiatives under way in these cities, Ms. Koo reflected that Seoul is not only inspiring other local governments but also being inspired and empowered by the peer-to-peer exchange facilitated by the project. This is especially true as Seoul Metropolitan Government is planning for the second phase of the Promise of Seoul, its comprehensive climate action plan, which will enter its second phase in 2021.
Explore Pasig's new EcoPledge platform at https://pasigecopledge.org